Christopher Shannon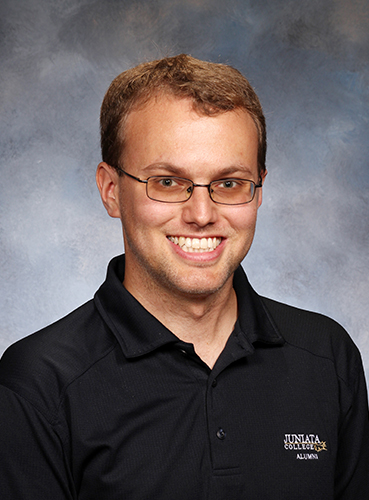 Hello. My name name is Christopher Shannon and I am a seasoned photographer with a passion for capturing life's big, and small, moments in photographs.
Currently, I work as a freelance photographer. I have been consistently given assignments from local newspapers in Central Pennsylvania including The (Lewistown) Sentinel and the Altoona Mirror. I have covered major news events including speeches by former Pennsylvania Governor Ed Rendell, former United States President Barack Obama, and 2016 Democratic Presidential candidate Bernie Sanders. I have also covered many youth, high school, college, and professional sporting events in Central Pennsylvania, and currently cover a variety of sports, and corporate, events in the New York City metro area.
Additionally, I provide freelance photography coverage of various NCAA Tournament and Championship events for participating college and university athletic departments. The most memorable events that I have covered were the 2016 NCAA Men's Volleyball Championship for three universities (Long Beach State, Ohio State, and UCLA) and a newspaper (The Index-Journal, Greenwood, SC), the 2017 Rose Bowl for a group of Central Pennsylvania newspapers, and an NIT semifinal game at Madison Square Garden for Cal State Bakersfield. During the 2016 Men's Volleyball Championship, I had the pleasure to cover the Buckeye's three matches in the tournament on their way to a national title.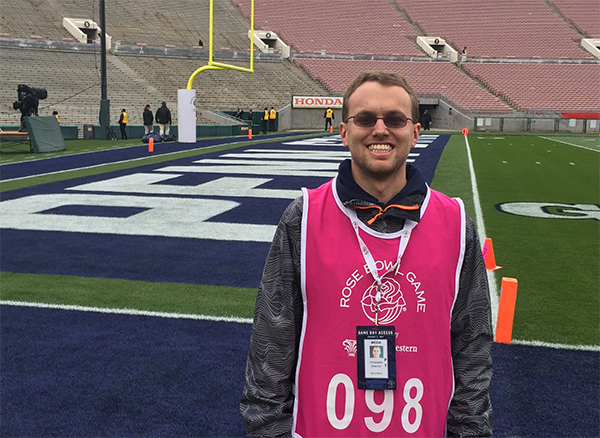 Along the sideline before photographing the 2017 Rose Bowl.
I also served on the staff of the Times-Georgian in Carrollton, Ga. where I was the sole staff photographer. At the Times-Georgian, I was responsible for photographing sports, features, planned and breaking news stories, and, on many occasions, I found and developed photo stories, or features.
Beyond my experience as a photojournalist, my creativity as a photographer also extends to event, portrait, and marketing photography.
I am a 2009 graduate of Juniata College where I graduated with a Bachelor of Arts in Digital Media Studies and Photography.
Christopher Shannon has helped me for over ten years by volunteering his photographic talent with two nonprofit organizations I've staffed, ClearWater Conservancy of Central Pennsylvania and the Central Pennsylvania Festival of the Arts. His photography has been a wonderful asset for both organizations. I enjoy all of his images, but he has a particular knack for photographing people and capturing their story.

Jennifer Shuey, former Executive Director of ClearWater and current Director of Development of CPFA
As a sports editor, I've trusted Christopher Shannon to shoot for my newspaper for more than five years. As a parent, I've trusted him to photograph my own son playing ice hockey. You won't be disappointed.

Jeff Fishbein, Sports Editor, The Sentinel, Lewistown, Pa.